Content in English below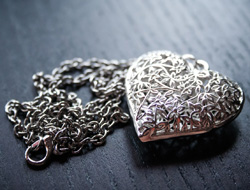 Vil du lære at lave dine egne sølvsmykker?
Så kom og deltag i Zaras smykkekursus på Telefonfabrikken. Smykkekurset bliver afholdt i maj og juni, hver tirsdag fra kl. 17-19. Der er i alt 8 lektioner.
Kurset er kun for voksne, og du skal tilmelde dig for at kunne være med.
Det er gratis at deltage i kurset, men der kan være udgifter til materialer.
Tilmelding: senest den 10. april 2018. Tilmeld dig enten til Zara (fx ved Åbent hus) eller på mail til kristineriis@mail.dk
Underviser: Zara Jensen
Tid:
Fra 1. maj – 19. juni 2018, hver tirsdag fra kl. 17.00 til 19.00.
Sted:
Telefonfabrikken, Smykkeværkstedet
Telefonvej 8, 2860 Søborg.
Find Telefonfabrikken
– – – – – – – – – –
Jewellery workshop for adults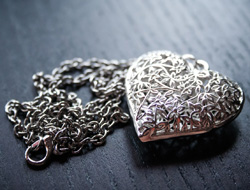 Do you want to learn to create your own silver jewellery?
Then join Zara's jewellery workshop at Telefonfabrikken. The jewellery workshop takes place in May and June, every Tuesday from 5 to 7 p.m. Altogether there are 8 lessons.
The workshop is only for adults and you have to sign up to participate.
It is free to attend the workshop, but there may be costs for materials.
Registration: not later than April 10, 2018. Tell Zara you want to join the workshop (e.g. at an Open House event) or send an e-mail to kristineriis@mail.dk
Teacher: Zara Jensen
Time:
From May 1 – June 19, 2018, every Tuesday from 5.00 – 7.00 p.m.
Place:
Telefonfabrikken, the jewellery workshop
Telefonvej 8, 2860 Søborg.
Find Telefonfabrikken